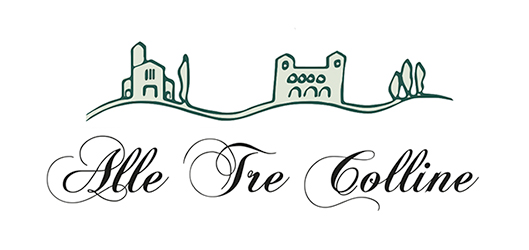 FOUNDING PARTNER
The Alle Tre Colline farm extends over some 35 hectares, mostly dedicated to vine growing.
The hillsides vineyards – very important for the production of good grapes – are set up according to historic crosswise or roundabout planting, south, south-east and south-west on the Albugnano hills.
The vines are managed with care for the environment and with practices that protect the hillside land from topsoil erosion.

VA' ANÁIT
ALBUGNANO DOC SUPERIORE 2017
In vigna
Collocazione geografica: Comune di Albugnano (AT)
Varietà: Nebbiolo 100%
Epoca di raccolta: ottobre
Anno di impianto: 2000
Sistema di allevamento: Guyot
Tipologia di terreno: calcareo argilloso
In cantina
Sistema di vinificazione: la pigiadiraspatura deve essere molto delicata, a causa della estrema fragilità del raspo di Nebbiolo.
La fermentazione inizia lentamente per preservare aromi e profumi.
Macerazione a cappello sommerso per 10 giorni a 28°C
Terminata la trasformazione degli zuccheri in alcol, procediamo alla svinatura, seguita dalla fermentazione malolattica.
Affinamento: in tonneaux di rovere da 500 l per circa 18 mesi
Periodo di imbottigliamento: gennaio
Affinamento in bottiglia: 6 mesi
Formati disponibili: 0,75 l
Descrizione organolettica
Colore rosso granato, austero, di forte impronta territoriale con corpo deciso e buona persistenza. All'olfatto emergono fiori essicati, viola e delicate note di cuoio e scie balsamiche.
Vino tendente alla longevità.
Abbinamenti
Predilige piatti sostanziosi, carni stufate, arrosti e formaggi stagionati.