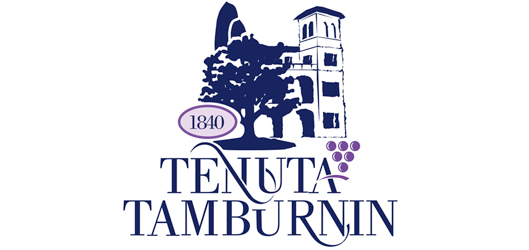 FOUNDING PARTNER
The origins of the Tenuta Tamburnin estate date back to the late 1700s, and is owned by the Gaidano family since 2004. It is located in the heart of Piedmont, in Castelnuovo Don Bosco, in the Monferrato Astigiano area. Nine hectares are dedicated to vine growing – organic since 2020. Some of the farm's vineyards are more than 40 years old, while others are more recent. The agronomic practices adopted by the farm result in lower yields, but benefit the quality of its production without doubt.

ALBUGNANO DOC SUPERIORE 2017
In vigna
Collocazione geografica: Comune di Castelnuovo Don Bosco (AT)
Varietà: Nebbiolo 100%
Epoca di raccolta: prima metà di ottobre
Anno di impianto: 2008
Sistema di allevamento: Guyot
Tipologia di terreno: di origine marino sedimentaria con strati superficiali limoso-sabbiosi a carattere calcareo
In cantina
Sistema di vinificazione: 10-12 giorni di macerazione, malolattica svolta al 100%
Affinamento: 18 mesi in botte da 20 hl
Periodo di imbottigliamento: gennaio
Affinamento in bottiglia: 6 mesi
Formati disponibili: 0,75 l
Descrizione organolettica
Sensazioni di frutta fresca, alternate a note mentolate, sullo sfondo accenni di speziatura dolce.
Abbinamenti
Agnolotti piemontesi, primi con sughi e condimenti di cinghiale, faraona e salumi ben stagionati.