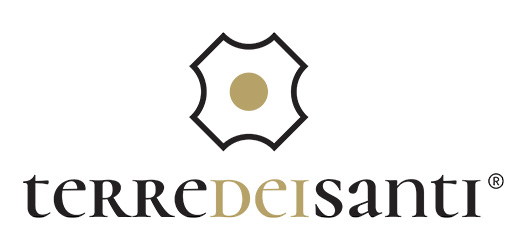 FOUNDING PARTNER
Forever wine growers, together since 1953. The Terre dei Santi agricultural cooperative was born in 1953 thanks to a few forward-looking local wine growers. One of them, from a family of wine growers for generations, as early as 1911 had the foresight to design and produce concrete poles with holes to have virtually eternal vineyards. Today Terre dei Santi counts 150 wine grower members who cultivate 345 hectares divided in 2,327 vineyards in the areas of Castelnuovo-Albugnano, Chieri and San Damiano d'Asti. A sound organization enables the careful selection of vines and grapes that produce grand cru wines, benefiting from the spread out and differentiated location of the vineyards, and optimizing the results of the best cultivation techniques adopted by each wine grower, achieving the best results even in years with unfavourable climate conditions.

ALBUGNANO DOC 2017
In vigna
Collocazione geografica: Comune di Castelnuovo Don Bosco (AT)
Varietà: Nebbiolo 100%
Epoca di raccolta: prima decade di ottobre
Anno di impianto: 2005
Sistema di allevamento: Guyot
Tipologia di terreno: medio impasto sabbioso
In cantina
Sistema di vinificazione: l'uva raccolta in cassette viene diraspata e pigiata e posta in vinificatori di acciaio. La macerazione si protrae per 10/12 giorni a 26º C, viene condotta con rimontaggi (dal 2°giorno) e délestage (dal 6°giorno). Si effettua la completa svinacciolatura a 48-72 ore di macerazione. Dopo svinatura e primo travaso si completa la malolattica in vasche di cemento vetrificato e infine (entro gennaio) viene posto in affinamento
Affinamento: in botte da 21 hl di rovere francese per 18-24 mesi
Periodo di imbottigliamento: febbraio successivo alla fuoriuscita dall'affinamento in legno
Affinamento in bottiglia: 6 mesi
Formati disponibili: 0,75 l
Descrizione organolettica
Colore rosso rubino scarico tendente al granato con l'invecchiamento, profumo vinoso, etereo, fruttato, in particolare frutta cotta, speziato, delicata sensazione di legno; al palato si presenta corposo, con un tannino elegante, giustamente sapido, persistente e armonico.
Abbinamenti
Carni rosse alla griglia o arrosto, formaggi saporiti o erborinati.